these sweet, curious, energetic, smart, kissable, huggable, lovable, beautiful inside and out boys of mine.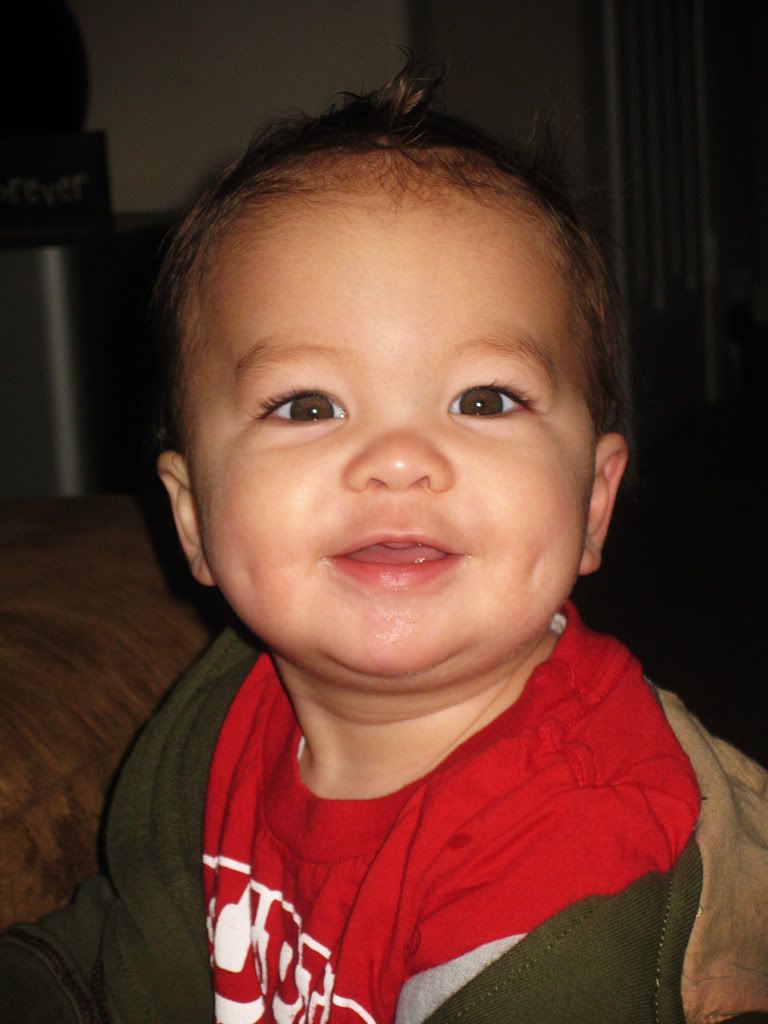 Aidey Baby

~XOXO~
Trey & Tuffy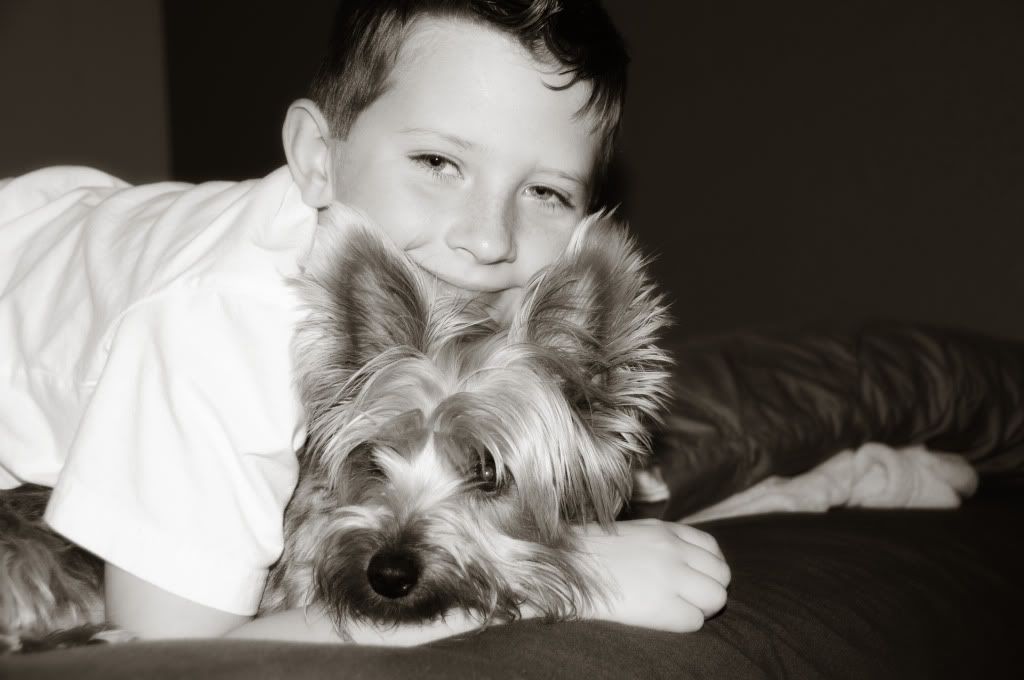 This week is the perfect week to post about what I LOVE. My boys are my world. Some would say that having nine years in between kids would be hard but to tell you the truth it has been nothing short of great:) I was able to bond with Trey when he was a baby and watch every single thing he did in amazement and now I am able to spend those same moments with Aiden baby. While Trey is working hard at school, me and Aiden are spending quality time with one another. Trey and Aiden adore each other and I love to watch them play. As the days go by Aiden is wanting to spend more and more time with big brother. I am sure the time is near when Aiden will be wanting to play with all of Trey's stuff and he will not want him too but for now they are the best of buds. What a joy the both of them are. I am fortunate enough to have another sweet, caring, loving, giving, smart, kissable, huggable, beautiful inside and out boy in my life. And that would be my hubby:) He is the most hard working man and would do anything for us. He works hard so I can stay home with the boys and I LOVE him for that. Not to mention he is the best ever and surprised me with two dozen roses today:) I Love You Honey!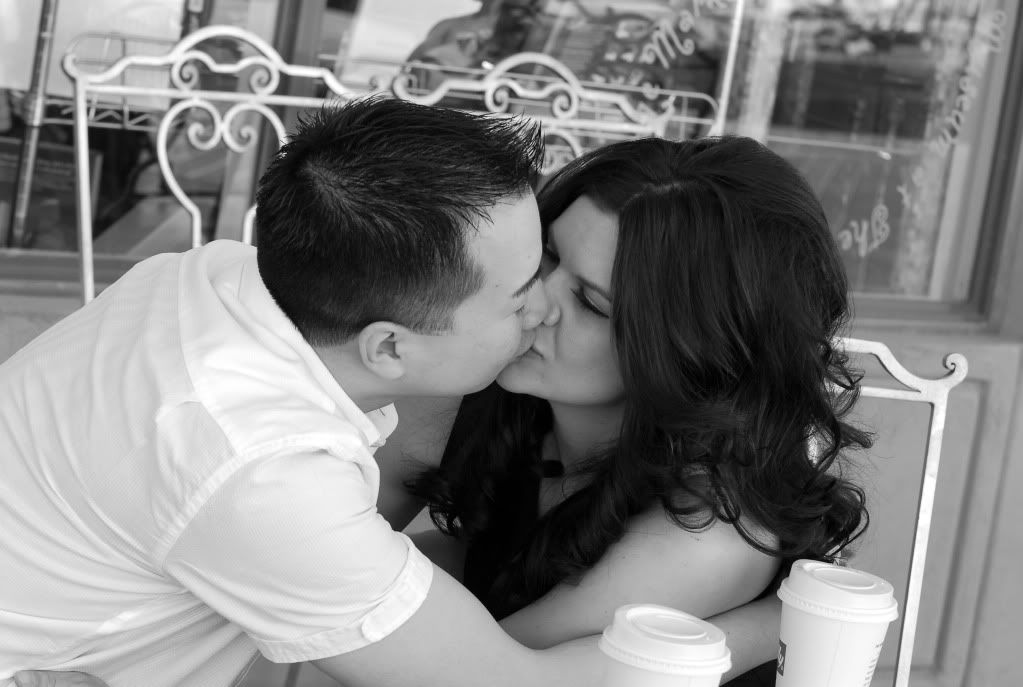 Since we will be gone for Valentines Day, we took the boys to Build A Bear for a little valentines present from us. It was a lot of fun. Aiden didn't really care which one he got so we picked out one that felt like his favorite blankie and named it Boogie. Trey of course picked out a camoflauge bear. Afterwards we went and ate dinner, had an ice cream, and came home.
Aiden and his first Build A Bear....Look at this cute face
Trey helping Aiden Bathe his Bear and Daddy holding Teddy and Aiden
Mommy, Trey, and Aiden Trey and his Camo Bear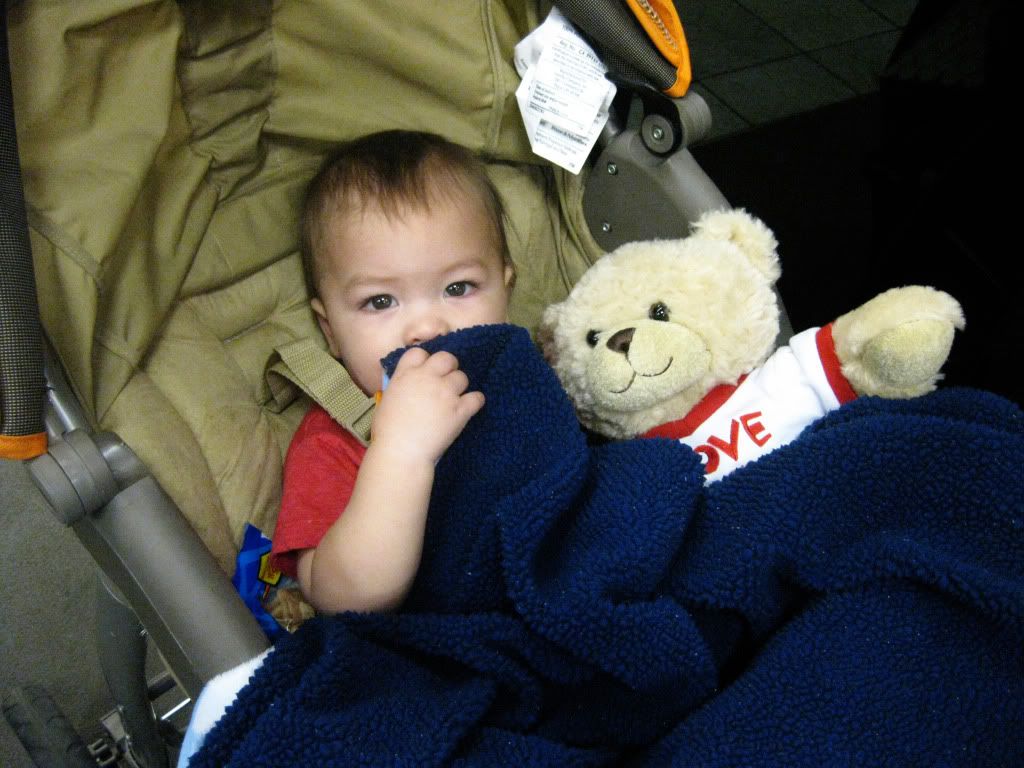 Aiden is starting to get tired...But as you can see he has his blankie so he will be sleeping in no time....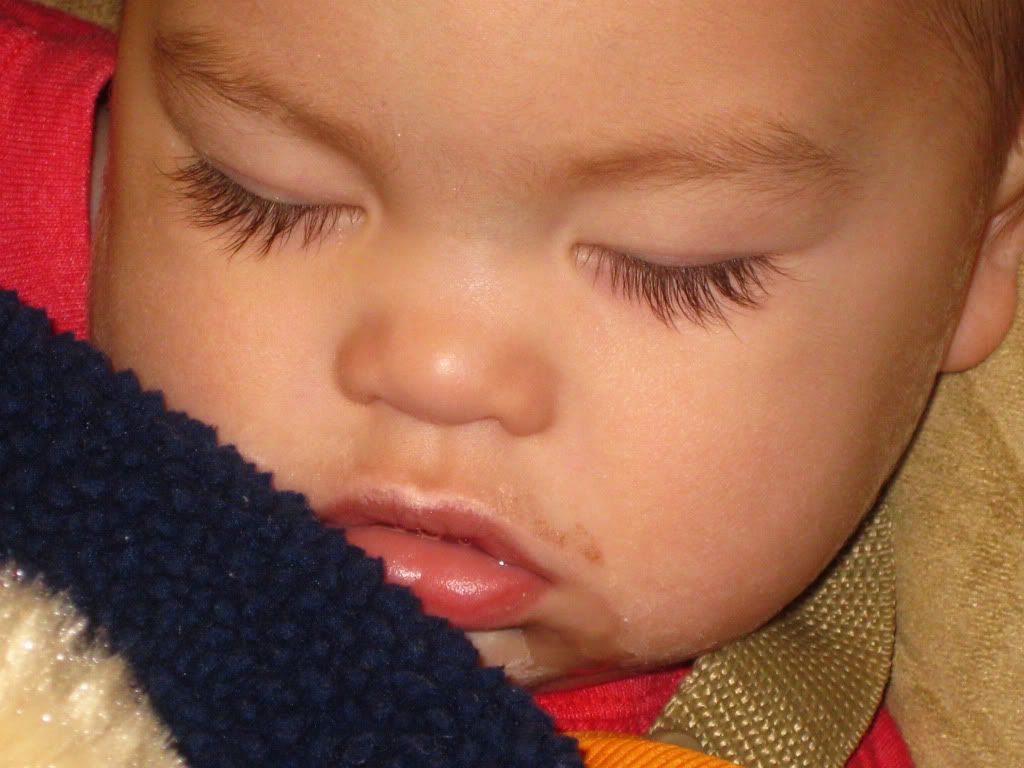 Works like a charm every time. Ice cream face and all, he is nighty night. Happy Valentines Day my three boys. I LOVE YOU ALWAYS & FOREVER!!!