Monday, June 22, 2009
my angel muffin is 2 months old already. He is such a
sweet
little baby. I thank God every day for this perfect angel of mine. I am so
blessed
to have two happy, healthy boys who fill my world with such
happiness.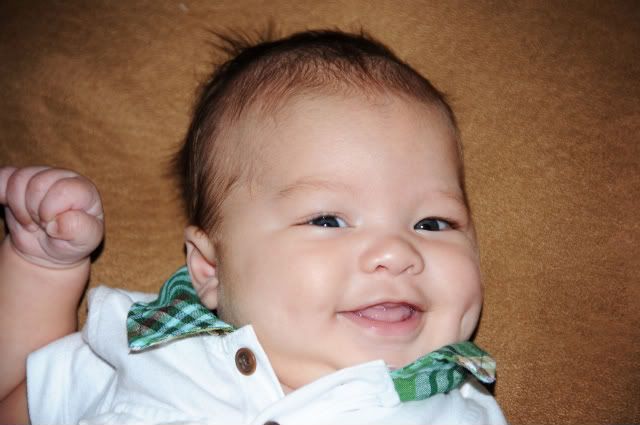 I took Aiden to his 2 month check up today and he is doing
great
. Can you believe he weighs 14 lbs. 6 ounces? He doesn't miss a meal:) He is in the 94% on his weight and he is 23.75 inches long.(78%) What a
big boy
! I love it. He also had to get his vaccinations today and he did so well. So far so good.
I
absolutely
love when Aiden smiles. He is very happy in the early mornings, but as the days go by I can get a smile out of him all day long. He also
loves
when big brother Trey talks to him. That really gets him going:)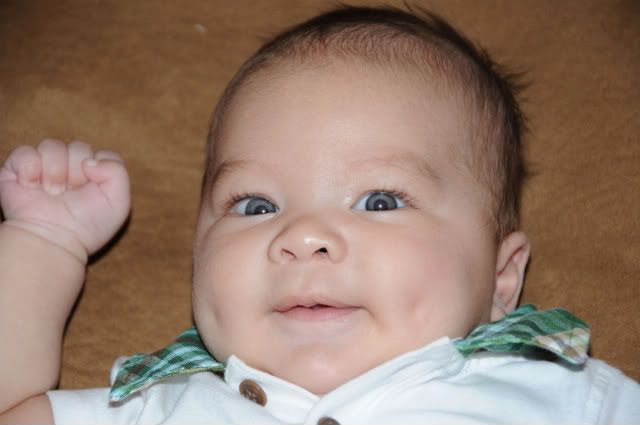 Happy Fathers Day Daddy!

Dear Jason,
We've shared so much together but I don't think anything has been quite as
wonderful
as sharing the
love
and
joy
of our special little baby... I am glad our children have a wonderful daddy like
you
just as glad as I am to have
you
in my world.
Trey was missed on fathers day this year. He is spending time up with his dad and is going to Lake Powell this weekend with him, Grandpa Brad, Uncle Brett, and Aunt Nicci. He was so excited to go and spend some time with them. Have fun buddy. I Love you!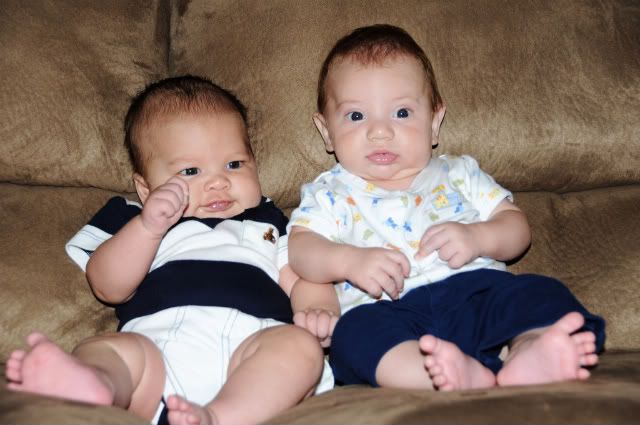 I finally got to meet up with my friend Britania and her baby Xander. Her baby was born 5 weeks before Aiden and it was so nice to go through our pregnancies together even though we lived apart. It was great seeing you guys, hopefully we'll get together again soon:)
Written by

Shauni Kaye
at 6:22 PM
4 people shared some love
Tuesday, June 9, 2009
was a
very special
day for me and my big brother Trey. My mommy dressed me up so handsome and my Grandpa Sylvester gave me my Blessing. I also got to meet all of my cousins. We had a great day!
We've got a brand new baby boy in our family. He came into the world April 18th 2009 for everyone to see... He weighed in at 7 lbs. 14 oz. and was 21 inches long, what a perfect little baby, you could tell right away he would belong... So beautiful, we watched this little miracle unfold, a son, a brother, a grandson, a cousin, a nephew to have and hold... Aiden is such a special guy, he's brought us
LOVE
in every way, His cute little chubby cheeks and thighs and his smile will melt you away... We're so glad to our family you came with your little open arms, For us to
LOVE
and care for and show us all your charms.. As years go by we'll watch you grow and cherish all your
LOVE
, We're so glad to our home you came, we thank our lucky stars above!
Love, Grandma Bobbi
Our perfect
Little Angel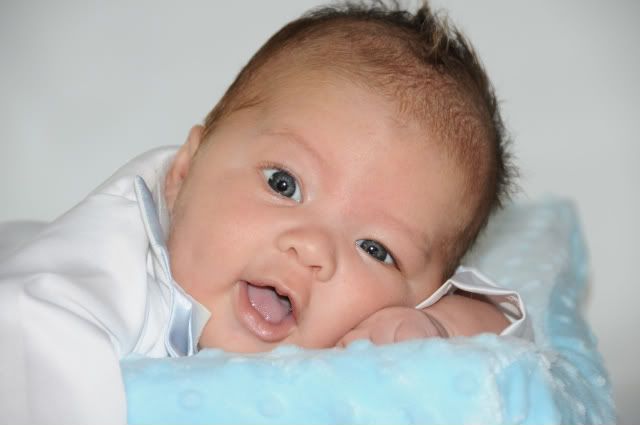 Dear Trey,
We bought you this special tie tac to remind you of your
BAPTISM
day, to help you remember to
CHOOSE THE RIGHT
, as you go on your way.....Now you have washed away all your sins on this special day of June 2009, and became a member of the L.D.S church, you just knew it was the right time. We're so proud of your accomplishments, and your choice here is great, What a wonderful decision you have made, to be
BAPTIZED
when you turned eight...The holy ghost will be there to guide you through each and every day. Just remember to listen to the still small voice, and remember to stop and pray...Congratulations,
Love Grandma and Grandpa Sylvester
Our
Handsome
young man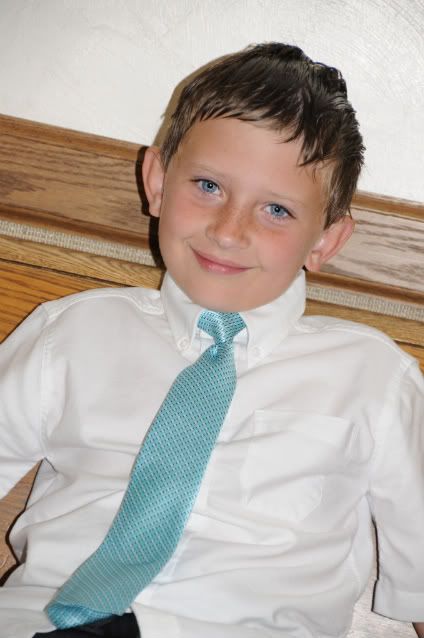 Written by

Shauni Kaye
at 5:16 PM
7 people shared some love