my angel muffin is 2 months old already. He is such a
sweet
little baby. I thank God every day for this perfect angel of mine. I am so
blessed
to have two happy, healthy boys who fill my world with such
happiness.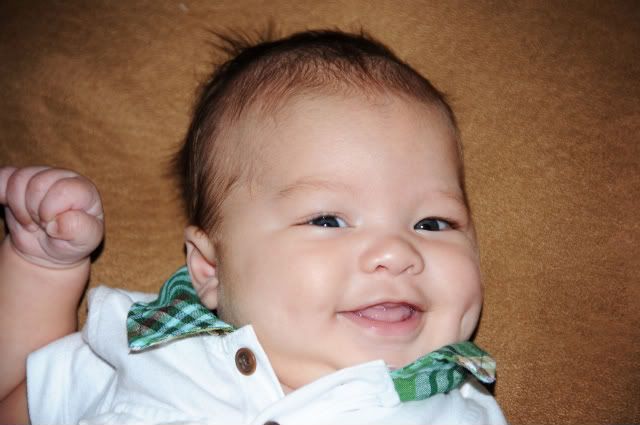 I took Aiden to his 2 month check up today and he is doing
great
. Can you believe he weighs 14 lbs. 6 ounces? He doesn't miss a meal:) He is in the 94% on his weight and he is 23.75 inches long.(78%) What a
big boy
! I love it. He also had to get his vaccinations today and he did so well. So far so good.
I
absolutely
love when Aiden smiles. He is very happy in the early mornings, but as the days go by I can get a smile out of him all day long. He also
loves
when big brother Trey talks to him. That really gets him going:)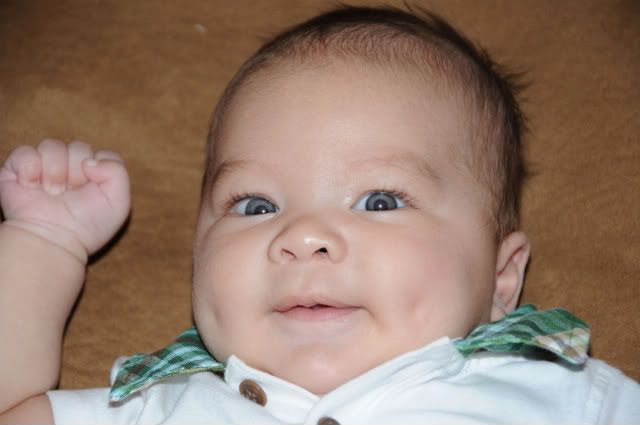 Happy Fathers Day Daddy!

Dear Jason,
We've shared so much together but I don't think anything has been quite as
wonderful
as sharing the
love
and
joy
of our special little baby... I am glad our children have a wonderful daddy like
you
just as glad as I am to have
you
in my world.
Trey was missed on fathers day this year. He is spending time up with his dad and is going to Lake Powell this weekend with him, Grandpa Brad, Uncle Brett, and Aunt Nicci. He was so excited to go and spend some time with them. Have fun buddy. I Love you!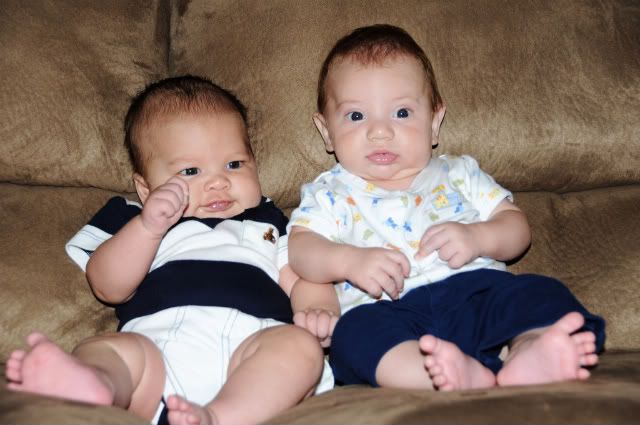 I finally got to meet up with my friend Britania and her baby Xander. Her baby was born 5 weeks before Aiden and it was so nice to go through our pregnancies together even though we lived apart. It was great seeing you guys, hopefully we'll get together again soon:)