Trey and I went over to my friend Savannah's yesterday. We decided to take the kids swimming. Trey absolutely loves it. He's my little fish. He seems to not be afraid of anything. He dives, cannonballs, and even does front flips into the water. And me, I still plug my nose when I jump into the water. Pathetic, I know.
I got some really cute pics of Trey and Avery. He was so good with her. I can't wait until he gets a sibling of his own. Thanks Savannah for having us over. We had fun with you two. It's nice to have some adult conversation. It gets kind of lonely around here while my hubby is at work.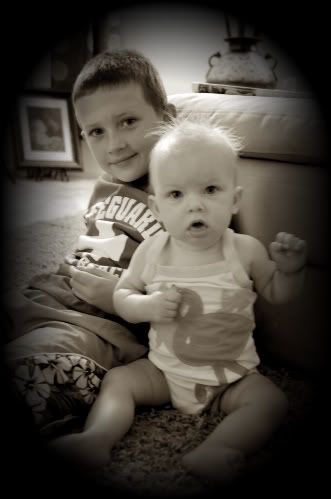 And last but not least, I had to post some new pictures of my sweet little puppies Tuffy and Sophie.