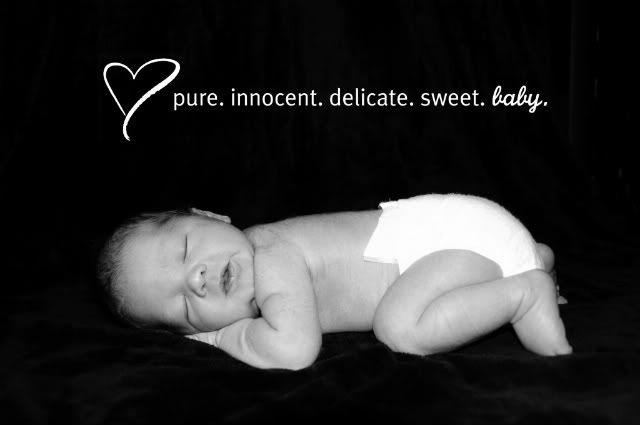 I love love love this picture. Daddy's given Aiden kisses and he's puckering up too. He's such a silly little guy. He pulls this face quite a bit when he is awake. He just looks around at the big big world and puckers his lips.
I just love my sweet baby. He is just so lovable. He is such a good baby and he loves to cuddle. Mommy doesn't mind that a bit:)

We are so truly blessed to have little Aiden in our lives. It's the most amazing feeling to welcome a new baby into the world. It is such a miracle. Trey just loves being a big brother. He is adjusting well and loves to hold Aiden. We couldn't be any happier. Aiden is doing so well. He already weighs 8 lbs. 4 ounces and is doing great. We love you little guy!!!!