how fast time flies! My angel muffin is one month old today. I took Aiden to his check up and was amazed at his stats. He weighs 10 pounds 13 ounces and is 22 inches long. He is in the 77% on his weight and 68% on his height.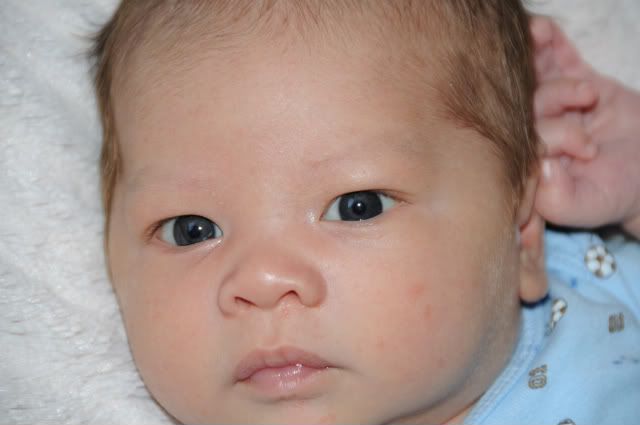 I think I see something deeper, more infinite, more eternal than the ocean in the expression of the eyes of a little baby. -- Vincent van Gogh
We are enjoying this little guy SOOOOOO MUCH! He is absolutely the light of our lives and the joy in our hearts.